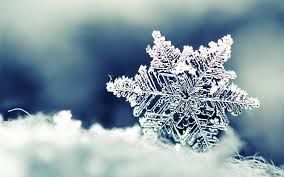 A freak July cold front brought snow to the Northern Rockies on Monday in a
rare weather event that set record-low daytime temperatures across Idaho and could see overnight readings at or near freezing in parts of the region, meteorologists said.
The combination of moisture and cold air from Alaska and Canada was expected to settle over Idaho, Montana and Wyoming through Tuesday in a pattern rarely seen in those states before late August or September, forecasters with the National Weather Service said.
More than an inch of snow was reported on Monday at the renowned ski resort of Jackson Hole, Wyoming, and in the mountains of western Montana and central Idaho near Salmon, where local farmers scrambled to cover crops and potentially run sprinklers to prevent frost damage.
Jessica McAleese, co-owner of Swift River Farm, a market vegetable operation west of the Salmon River, said the greatest threat posed by temperatures expected to fall below 40 degrees Fahrenheit overnight was to crops that prefer lows above 60 degrees, such as melons and cucumbers.
"We've covered our melons and cukes and closed the greenhouses. We are saying to the fruits and veggies, 'Stay warm, everybody,'" she said.
Peak daytime temperatures set cool-weather records in much of Idaho on Monday, with highs that were around 10 degrees chillier than usual for the last week of July,
said Travis Wyatt, a Weather Service meteorologist in Pocatello.
The mercury in Idaho Falls climbed to just 68 degrees Fahrenheit on Monday, six degrees below the previous record for coolest daytime peak temperature for the date, set in 1993. Likewise, the central Idaho town of Challis saw its coldest daytime high for the date in 75 years - 66 degrees, down from the previous record of 72 set on July 27, 1940.
"It's very rare for a cold front to move through in July.
It has happened before, but it's anomalous," Wyatt said.
Wyatt and a National Weather Service forecaster in Wyoming said record-keeping did not immediately show when the last time more than an inch of snow fell in the Northern Rockies in late July, which usually brings hot, dry conditions to the region.
Source: Reuters