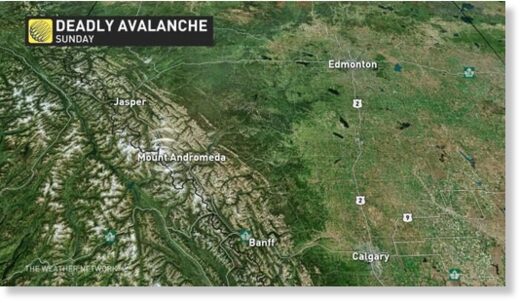 Outdoor enthusiasts encouraged to always be prepared after weekend avalanche kills two near Jasper.
Two people are dead after a "slab avalanche" occurred Sunday morning near Jasper, Alta, according to Parks Canada. Officials said the avalanche happened on Mount Andromeda in the Columbia Icefield, a mountain known as a popular climbing destination.
Emergency services received reports of the avalanche at around 8:30 a.m. on Sunday, and two people were found dead by the search and rescue teams that were dispatched.