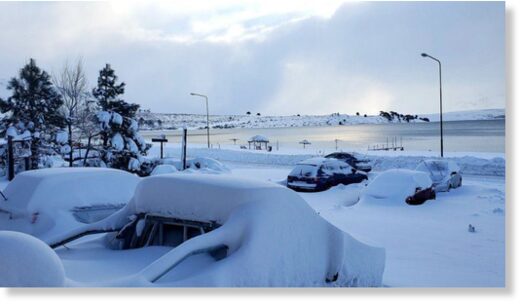 The heavy snowfall that occurred in recent days in the Andean region began to cause complications.
There were around 50 people stranded in the Bariloche bus terminal and the Municipality of Neuquén reported that the terminal of the capital city receives services from long-distance companies that left for the different areas of the province, but that they had to return because they did not can circulate.
For now, traffic on Route 237 was cut off
due to the complicated situation in the Collón Cura area. This route connects Bariloche with Piedra del Águila and the cities of the Alto Valle.
In addition to route 237, the National Highway suspended traffic on routes 40 and 22 where the inconvenience to circulate due to accumulation of snow persists .