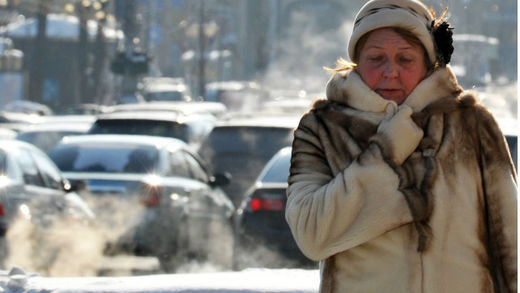 Sub-zero temperatures continued to keep eastern Europe in their grip Wednesday, leading to the deaths of 31 people in Ukraine so far, emergency officials there said.
For several days, unusually cold weather and snow have slammed Eastern Europe, as well as other parts of Europe and central and western Turkey.
CNN meteorologist Brandon Miller said the heart of the cold air was still centered over Eastern Europe Wednesday, including Russia, Romania, Belarus and Poland as well as Ukraine, with temperatures generally a couple of degrees lower Wednesday than the day before.
The Romanian capital, Bucharest, saw a low of -23 degrees Celsius (-9.4 degrees Fahrenheit) early Wednesday, compared with an average low of -4 degrees Celsius (25 degrees Fahrenheit) at this time of year.