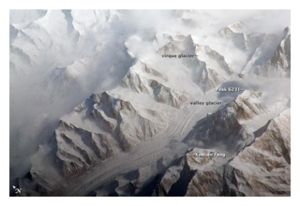 An unusually cold winter across China has some regions hitting their
lowest average temperatures in more than 40 years
, according to state media reports. The Chinese national meteorological agency said polar fronts caused by global warming are to blame for the frigid air.
The freeze is the coldest winter in 28 years, the
English-language newspaper China Daily
reported. The national average temperature across China's vast territory was a chilly 25.2 degrees Fahrenheit (minus 3.8 degrees Celsius) since late November. In northeast China, which typically has snowy, cold winters, the average temperature was an icy 4.5 degrees Fahrenheit (minus 15.3 degrees Celsius), the lowest in 42 years.
Temperatures have dropped down to minus 40 degrees Fahrenheit (minus 40 degrees Celsius) in eastern Inner Mongolia, northern Xinjiang and the Arctic reaches of northeast China. (Mohe, in northeast China, holds China's record low temperature of minus 62.1 F, or minus 52.3 C, set on Feb. 13, 1962.)