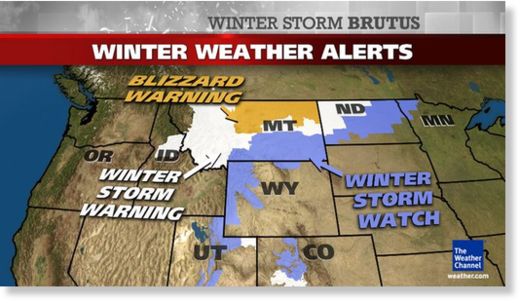 Even before
Winter Storm Athena
can finish pulling away from the Northeast, we have another significant winter storm system to deal with in the
western
half of the country: Winter Storm Brutus. This time, not only will there be a wind-snow combo on the cold side of the system, but there will be a warm sector with severe weather potential - eventually.
But first things first.
Wintry Side: Snow, Wind, Blizzard?
With strong low pressure developing over the northern Rockies and a strong high pressure zone to the north over western Canada, the stage is set for a wind-driven snow.
That snow will develop over Montana and central Idaho on Thursday. There will also be snow farther west over the Oregon Cascades and the northern Sierra Nevada in California.