Comment: Note the date this article was published. Could these have been Covid-19 cases? They apparently weren't testing, so we may never know, but the US joins the UK, France, Italy, Spain, Iran and Israel in reporting 'early', 'many' and/or 'strange' 'flu cases' back in December last year... concurrent with the Wuhan outbreak. I.e, it's already been and gone, so all of this lockdown malarkey is thoroughly useless.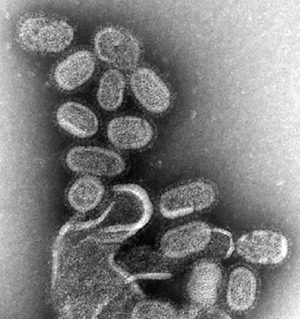 The U.S. winter flu season is off to
its earliest start in more than 15 years
.
An early barrage of illness in the South has begun to spread more broadly, and there's a decent chance flu season could peak much earlier than normal, health officials say.
The last flu season to rev up this early was in 2003-2004 — a bad one.
Some experts think the early start may mean a lot of suffering is in store, but others say it's too early to tell.
"It really depends on what viruses are circulating. There's not a predictable trend as far as if it's early it's going to be more severe, or later, less severe," said Scott Epperson, who tracks flu-like illnesses for the U.S. Centers for Disease Control and Prevention.