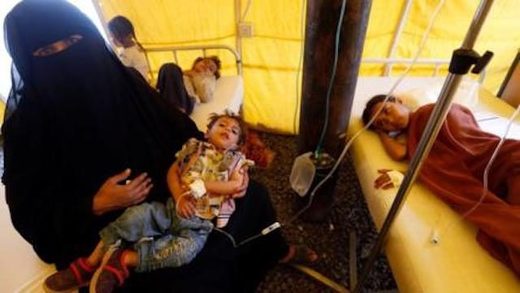 Comment: These abominable living conditions are a direct result of Saudi Arabia's genocide against the Yemini people - with U.S. support.


The number of suspected cases of cholera resulting from a severe outbreak in Yemen has passed 100,000, the World Health Organization says.
A total of 798 deaths associated with the disease have been recorded in 19 out of 22 provinces since 27 April.
The charity Oxfam said the epidemic was killing one person almost every hour.
Yemen's health, water and sanitation systems are collapsing after two years of war between government forces and the rebel Houthi movement.
Cholera is an acute diarrhoeal infection caused by ingestion of food or water contaminated with the bacterium Vibrio cholera.