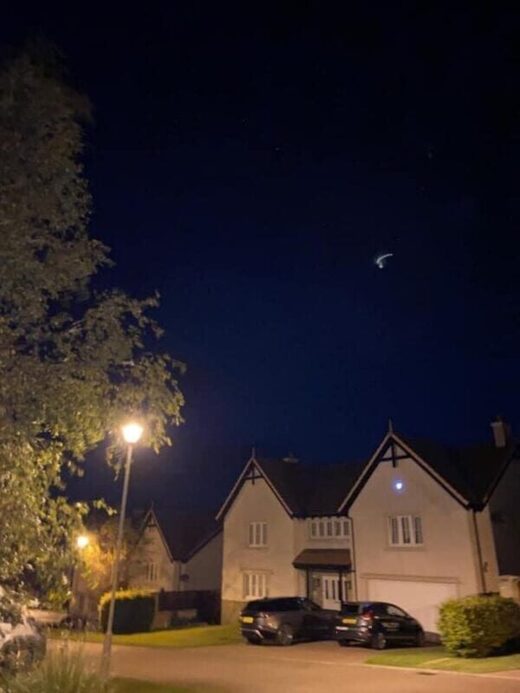 A photo taken by a schoolgirl captured an unexplained set of lights in the night sky above the small coastal resort town of Largs Scotland. Fifteen-year-old Rosie Bowman snapped the UFO as it hovered above her home in The Rise, a North Ayershire housing estate, in Largs on the night of September 5, 2020. The image has got the town talking - are UFOs real?
Coastal commotion
Rosie took the
photo of the UFO
with her phone, after spotting the unusual formation of lights coming from what appears to be a curved, cylinder-shaped craft high above the street.
Her mother Grace, who owns Boutique Hair Spa at Largs Pierhead, has shown the photo to customers and says everyone is really fascinated by what it could be. The set of lights could be clearly seen above the housing estate.
Grace told
Largs & Millport Weekly News
about the UFO photo, "Rosie was quick to take a photo and when you zoom in it does look very strange. We wondered if it could have been some astronomical phenomenon but it does seem odd."