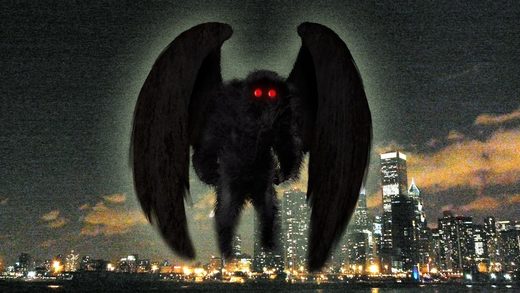 It was a normal summer night for John Amitrano, working a Friday shift as security for Chicago's popular Logan Square hangout The Owl - but when we went outside, he saw something odd. "I saw a plane flying, but also something moving really awkwardly under it," he told VICE. "It didn't look like a bat so much as what illustrations of pterodactyls look like, with the slenderness of its head and its wing shape. I know what birds and what bats look like. This thing didn't have any feathers or fur, and it didn't fly like anything I've ever seen."
Amitrano added that the thing he saw - which, according to him, had muscular legs, a jutting tailbone, and a human-like shape - flew in a "strange swooping motion, undulating up and down." After it flew away, he retrieved his phone from charging in the bar and texted his girlfriend and close friends what had happened. "I remember thinking,
This was the worst time in the world to have my phone charging
," he laughed.