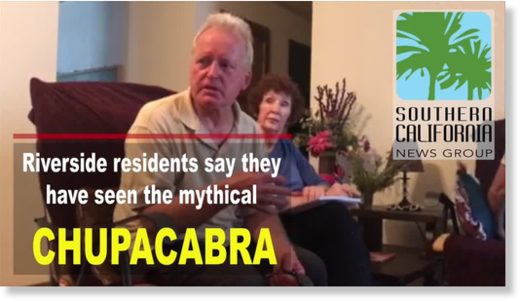 On a foggy morning more than a week ago, Cary Shuker's cat raced inside his Riverside home, terrified of something outside.
"This thing was standing out there, looking at me" said Shuker, a private contractor who lives at the base of Box Springs Mountain, which divides Moreno Valley and Riverside. "It was the ugliest looking thing."


Shuker said the hairless creature, glaring at him about 80 or 90 feet away, had a tail like a rat or a possum, with rippled pinkish skin, teeth jutting both up and down out of its jaws and was "at least two feet or more longer than the biggest coyote you've ever seen."
"I yelled at it, in a big deep voice, 'get out of here!'" Shuker said.