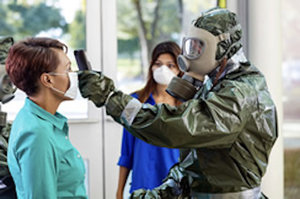 This is Edition No. 2 of "
What's at stake with the proposed CDC Rulemaking
" in which I want to prompt readers that the comment period for the totally outrageous 'rules' the CDC has published in the
Federal Register
for U.S. citizens and immigrants regarding health and its care; forced healthcare; forced vaccinations; and quarantines, etc. expires Friday, October 14, 2016.
Have you filed your comment?
To understand what's at stake, I discuss along with Dr Rima Laibow, MD, Medical Director of the Natural Solutions Foundation, Ralph Fucetola, JD, Legal Counsel for the NSF, and Larry Becraft, Esq., attorney extraordinaire in such matters, the power-grab the CDC is going after—a "dragnet", in essence, rulemaking—in this 34-minute video that you, hopefully, will listen to in order to understand why you need to file your comment.