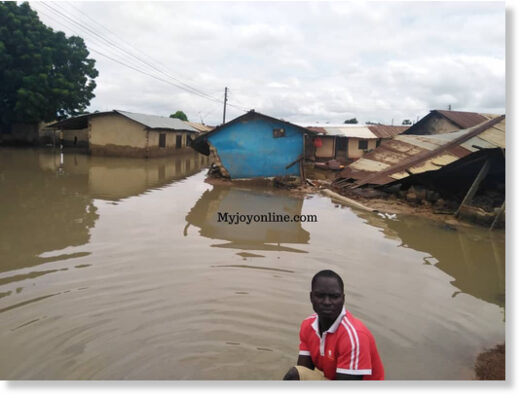 At least 5 people have died in recent flooding in Ghana's Upper East Region.
According to a report from the country's National Disaster Management Organisation (NADMO), quoted by local media, flooding during September affected 7,561 people and damaged 1,596 homes in several districts of the region.
A further 156 homes have been destroyed
along with wide areas of crops.
Fatalities were reported in the districts of Bolgatanga Municipal (3), Pusiga and Binduri. Around 7 people were also injured.