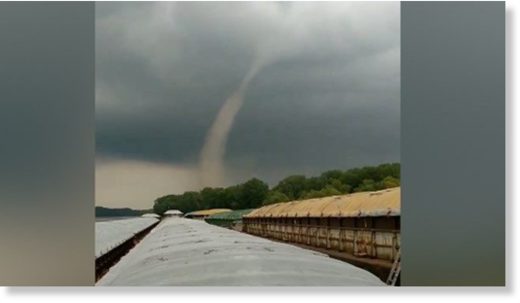 Rex Kindheart captured a fantastic look at a "landspout" tornado near Pearl, Illinois Tuesday evening.
So what exactly is a "landspout" tornado?
They are called "landspout" tornadoes because they form on the surface of the ground then stretch up into the thunderstorm cloud. They are usually very weak and don't live very long. This is the complete opposite of how classic strong tornadoes develop.
Classic tornadoes form with rotation aloft that tightens down toward the ground.