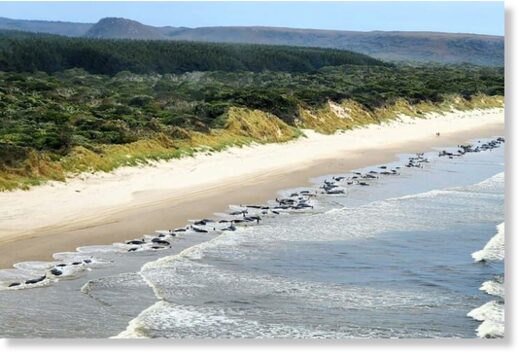 A pod of 230 pilot whales was found stranded on the rugged west coast of Tasmania Wednesday, with Australian officials saying only half appeared to be alive.
Aerial images showed a devastating scene of dozens of black glossy mammals strewn across a long beach, stuck on the waterline where the frigid southern ocean meets the sand.
Locals covered survivors with blankets and doused them with buckets of water to keep them alive, as other whales nearby tried in vain to twitch free and yet more lay dead.
The whales were "stranded near Macquarie Harbour" said the state's Department of Natural Resources and Environment.