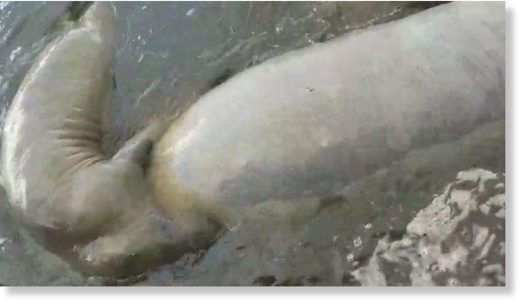 Something is killing an unusual number of manatees in Everglades National Park, and Florida wildlife officials aren't sure what it is.
"A number of dead manatees have recently been reported in the park. Necropsies are inconclusive, but biologists are considering
environmental factors such as red tide and cold weather,"
said a Facebook post from the park.
Four bodies have been recovered, but
nine manatee deaths have been reported in the park
, the
Miami Herald
reported. Cold weather was cited as the cause in two of the deaths, but biologists have yet to learn what killed the other two.
Michelle Kerr, a spokeswoman for the Fish and Wildlife Research Institute, told the
Herald
the bodies have been found in remote locations that make it more difficult to determine the cause of death.