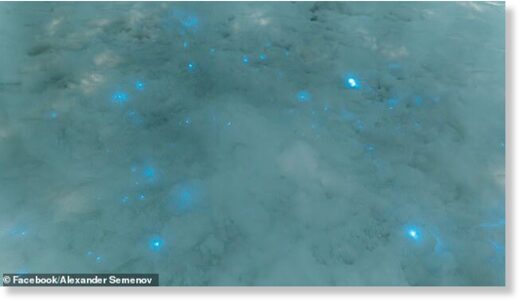 The holidays are filled with lights hanging from homes and store fronts, but in remote part of Russia biologists are seeing festive twinkles in the snow.
This was observed by biologists working in the Arctic off the coast of the White Sea, who spotted faint blue lights glowing in the white powder.
Vera Emelianenko, a microbiologist staying at a remote field station, collected some of the snow, placed it under a microscope and found the glow was from tiny bioluminescent animals called copepods.
Dubbed the bugs of the sea, these creatures are typically found in the ocean at depths of up to 300 feet during the day and then just a few feet at night.