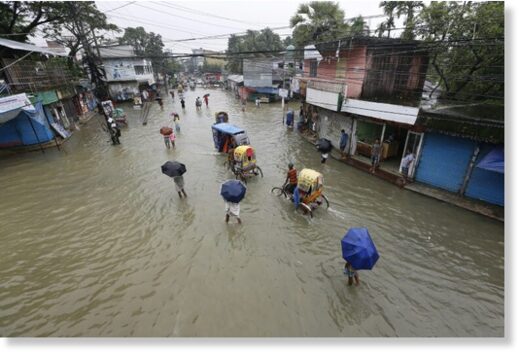 Almost four million people have been hit by monsoon floods in South Asia, officials said Thursday, with a third of Bangladesh already underwater from some of the heaviest rains in a decade.
The monsoon -- which usually falls from June to September -- is crucial to the economy of the Indian sub-continent, but also causes widespread death and destruction across the region each year.
"This is going to be the worst flood in a decade," Bangladesh's Flood Forecasting and Warning Centre chief Arifuzzaman Bhuiyan told AFP.
The heavy rains have swollen two main Himalayan river systems -- the Brahmaputra and the Ganges -- that flow through India and Bangladesh.