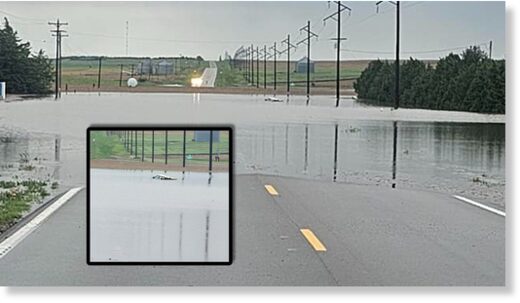 While eastern Nebraska is begging for rain, parts of southwest Nebraska have seen way too much of it over the last 24 hours.
The National Weather Service has issued several Flash Flood Warnings for portions of Hitchcock, Hayes, and Red Willow Counties. Other Flood Warnings are in effect for parts of Dundy, Chase, Hayes, Hitchcock, Red Willow, and Frontier Counties in Southwest Nebraska.
Doppler radar indicated thunderstorms have already produced as much as 5 to 10 inches of rain in the warned areas. Some of those areas may continue to receive additional heavy rainfall.
Captain Tyler Schmidt with NSP Troop D said the weather conditions are starting to improve allowing for the water to start to recede.