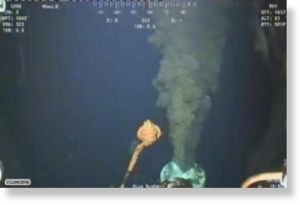 The worst fears of one conservationist may be coming true.
Admiral Thad Allen said Friday that the cap placed over the leaking well was only collecting oil at a rate of
42,000
gallons a day. Recent estimates put the leak's flow at
500,000
to a million gallons a day.
That figure may have increased by 20 percent after the pipe at the top of the blowout preventer was cut off during BP's latest attempt to staunch the flow.