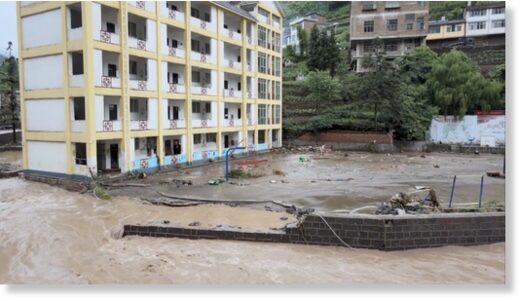 The southern part of China entered its main flood season on Thursday, with multiple regions encountering weather-related emergencies in recent days.
Heavy rain in southwest China's Yunnan Province Thursday morning caused flash flooding in a hillside county, claiming the lives of three, with one person still missing.
The flooding in the county also caused significant housing damage in low-lying areas and authorities immediately organized an evacuation.
At a local middle school where the track field was already swamped by floodwaters, rescuers evacuated some 600 students and faculty staff.