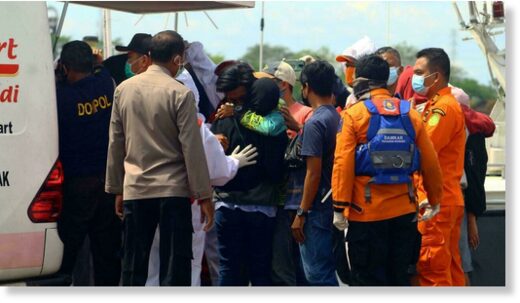 At least nine people were killed and dozens more are missing after a string of boats capsized in a storm that battered Indonesia's section of Borneo island, a local rescue agency said Friday.
The accident happened early Wednesday in waters off the coast of West Kalimantan where waves as high as five metres (16 feet) swamped a dozen fishing vessels and pair of tugboats.
It was first reported by search-and-rescue authorities on Friday.
Nine people have been confirmed dead with another 46 still missing,
said Yopi Haryadi, head of the Pontianak rescue agency, who added that 81 people on the vessels had been rescued alive.
The storm inundated nearly 50 villages on land, destroying homes and other buildings with nearly 15,000 residents affected.