Earth Changes
---
---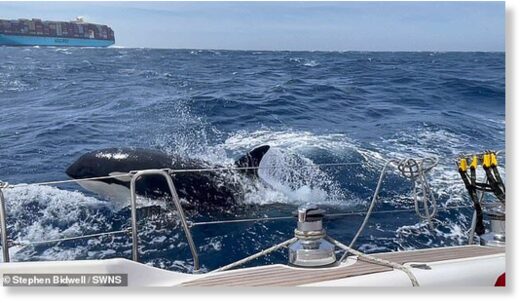 A British couple have described the terrifying moment their yacht was attacked by killer whales.
Janet Morris and Stephen Bidwell, from Cambridge, were enjoying a sailing course off the coast of Morocco when they spotted a pod of orcas.
Some of the deadly mammals then started bumping the boat - an attack which continued for an hour, it is claimed.
Also faced with high winds and big swells, the able crew managed to navigate to calmer waters - and to safety.
Business consultant Janet, 58, said: 'I couldn't believe it when I saw them - it's extremely rare. We were sitting ducks.
---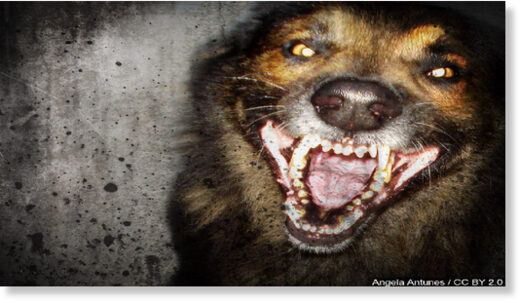 A seven-year-old boy was killed in an attack by stray dogs on Thursday in Telangana's Hanamkonda district. The incident took place near a children's park in Kazipet's Railway Colony.
Around 9 am on Thursday, the child was headed to a washroom in the area alone when he noticed a pack of dogs approaching him, sources said. The boy tried to run but fell down, when the dogs violently attacked and killed him on the spot.
The police have taken cognizance of the incident.
In a
similar incident,
a nine-year-old from Meerut was attacked by a stray pit bull earlier on Thursday. The boy survived with severe injuries to his face, thighs and stomach. The local police were alerted about the incident and authorities have ensured adequate action.
---
Helen Pidd
Guardian
Fri, 19 May 2023 09:01 UTC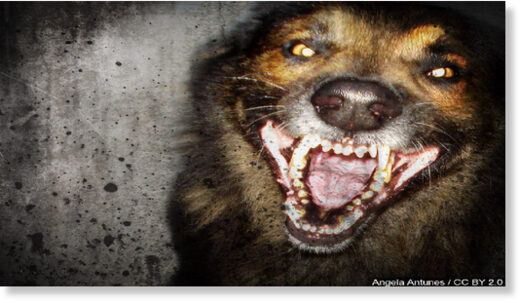 A Wigan man who died after being attacked by a dog has been named by police as Jonathan Hogg, 37.
Officers shot dead the animal after the attack in Leigh, Wigan, on Thursday evening.
Hogg was found by officers in Westleigh Lane with serious injuries shortly after 9.10pm. He was taken to hospital but died in the early hours of Friday.
Paying tribute to him, his family said: "Jonathan was a well-loved, sensitive, and kind person who will never know how loved and appreciated he was by everyone who knew him.
---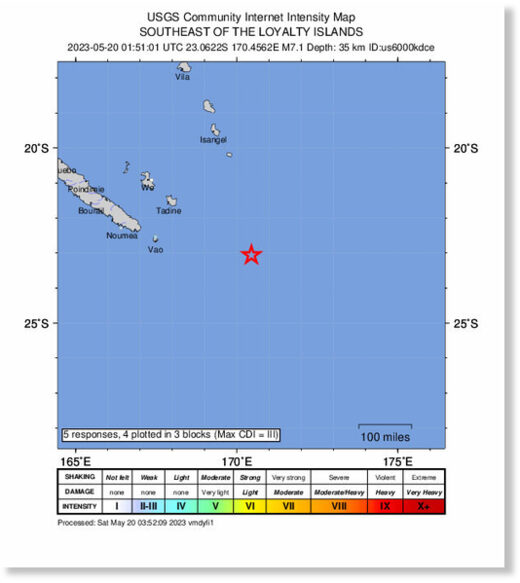 A 7.1-magnitude earthquake struck Saturday in the Pacific Ocean to the east of New Caledonia, the US Geological Survey said,
a day after a major quake hit the same area.
The epicentre was 35 kilometres (22 miles) deep and located about 300 kilometres (190 miles) east of the New Caledonian archipelago, it said. Any tsunami waves are expected to be less than 0.3 metres (one foot), the Pacific Tsunami Warning Center said in its latest update.
The waves may reach the Pacific islands of Fiji, Kiribati, Vanuatu and Wallis and Futuna, it said, after earlier issuing a warning for coasts within 300 kilometres (185 miles) of the epicentre.
On Friday, a 7.7-magnitude quake in the same area sent people scrambling for higher ground on several Pacific islands for fear of giant waves. A tsunami warning was lifted hours later.
Source: AFP
---
Stephen M. Lepore
Daily Mail
Fri, 19 May 2023 10:54 UTC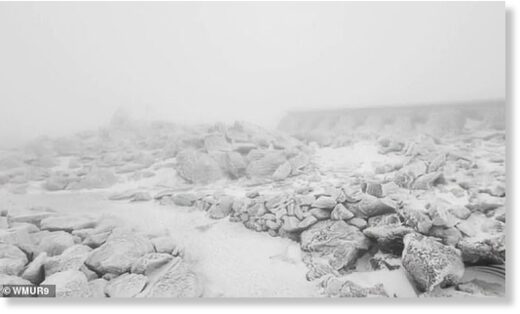 It may be just weeks until summer stars - put parts of New Hampshire are still seeing midwinter weather, with a thick blanket of snow covering areas of the Granite State.
The Mount Washington Observatory noted the absurdity of seeing the white stuff this time of year in a Facebook post after the beauty spot was given a thick coating.
'The calendar might read mid-May but the White Mountains will feel more like late March Weds into Thurs morning,' the observatory said.
Clarksville, New Hampshire - a town about two hours east of Montreal - also saw visible snowfall on Thursday, although it did not lay on the ground.
Areas at 4,000 feet above sea level saw a possibility of three inches of snow Wednesday going into Thursday.
---
Disasters79
YouTube
Thu, 18 May 2023 10:37 UTC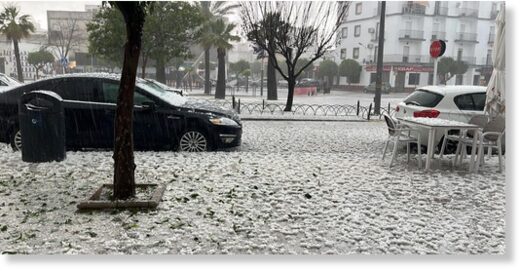 A 15-minute hailstorm causes great damage in Los Palacios, The tremendous storm of water and hail unexpectedly burst on the town shortly after 5:30 p.m. and is doing a lot of damage.
Rain and hail in various parts of Andalusia. The storm has hit the Sierra de Cádiz with force, especially in Zahara de la Sierra and El Bosque. We find a similar situation in Ronda, Málaga, and in some municipalities of Seville. In places some crops have become waterlogged.
---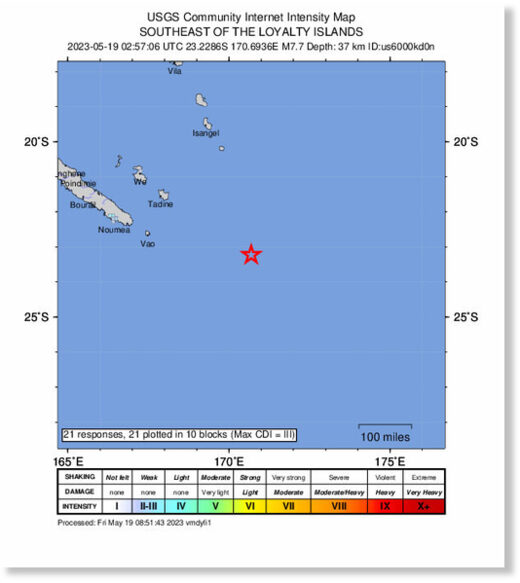 New Caledonia lifted its tsunami warning to citizens after a 7.7-magnitude earthquake struck on Friday in the Pacific Ocean southeast of the territory.
The quake was detected some 340 kilometers east of Vao city in New Caledonia, a French Pacific territory, according to the U.S. Geological Survey.
In New Caledonia, the police had evacuated the coast and tsunami sirens had been activated.
Tsunami waves of one-to-three meters above tide are possible along some coastal areas of Vanuatu, according to the Honolulu-based Pacific Tsunami Warning Center.
---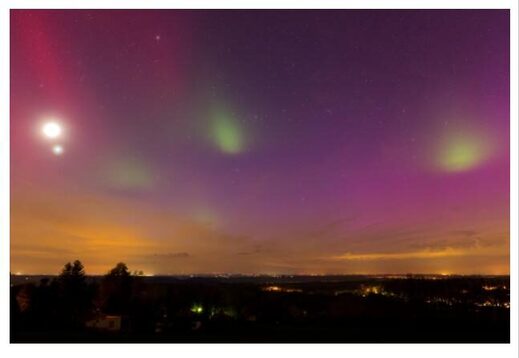 Europeans are still trying to wrap their minds around what happened after sunset on April 23, 2023. Everyone knew that a CME was coming; photographers were already outside waiting for auroras. But when the auroras appeared, they were very strange.
"I had never seen anything quite like it," says Heiko Ulbricht of Saxony, Germany.
"The auroras began to tear themselves apart, pulsating as they formed individual blobs that floated high in the sky."
"It literally took my breath away," he says. "My pulse was still racing hours later!" The same blobs
were sighted in
France
and
Poland
, and in Denmark they were caught
flashing like a disco strobe light
.
Comment:
Whilst the aurora disco blobs may have been partly explained by the physicist above, they don't appear to be a particularly common occurance; and it's notable that there has been an increase in sightings of formerly rare phenomena, as well as a number of new discoveries:
And check out SOTT radio's:
---