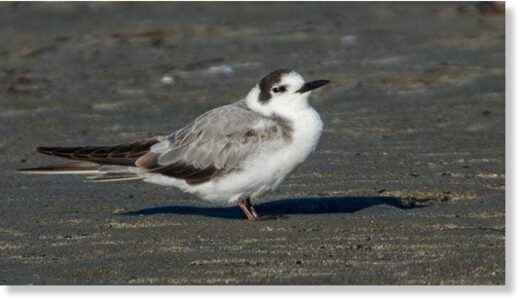 People living alongside Waikanae Estuary might be wondering what they're missing, as a steady stream of people make their way across the sand spit, armed with large cameras and a palpable sense of determination.
The focus of their attention is easy to miss. The black tern, a small bird of mottled white, grey and black, sits nestled among a group of native white-fronted terns. You wouldn't know to look at it how far it has travelled.
This unassuming visitor is the first of its kind to be seen in New Zealand, with the species originally hailing from Europe, Western Asia and North America.
Resident Roger Smith is one of many people lucky enough to capture it on camera and is as flummoxed as the rest of the birding community about how the bird came to be on a beach north of Wellington.