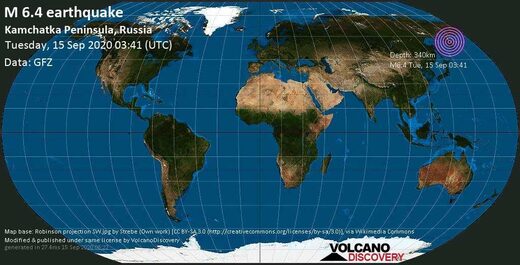 The large quake hit Russia's Kamchatka peninsula region on the country's far-east coast, over 6,200 km from Moscow. Specifically, the earthquake struck just 22km West North-West of Esso, Russia, which has a population of around 1,900, according to the European Mediterranean Seismological Centre.
The EMSC said the quake hit at a depth of 320km - nearly 200 miles - at around 03:41 UTC, or 04:41 UK time.
There are no reports of damage or injuries at the time of writing.
However, there have been at least 14 reports of people feeling the quake, according to EMSC.
Accounts vary widely, with some reporting stronger feelings of shaking than others, with the duration of the quake also reported differently amongst people.