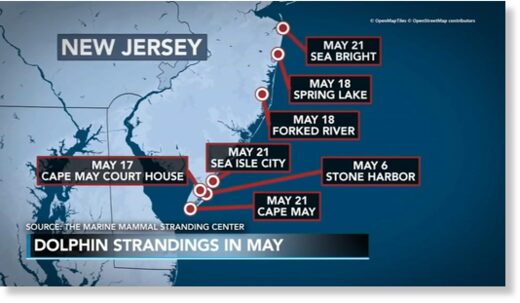 More dead marine mammals continue to be found along the New Jersey shoreline.
Data suggests it's happening at a much faster rate than in previous years.
It was Sunday morning when Lisa Strano was walking her dog and saw yet another dolphin stranded on the beach in Sea Isle City.
"It was completely motionless. It was clearly dead," said Strano.