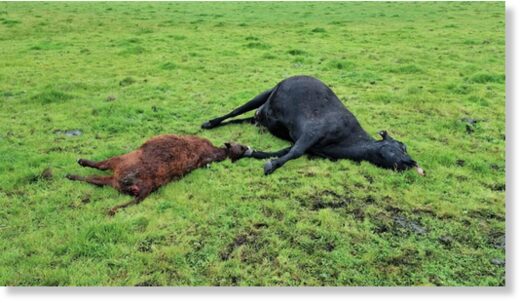 On Tuesday morning, David Slade woke up to find a cow and calf dead in his paddock where lightning had struck.
A severe thunderstorm warning was issued by the Bureau of Metrology for Monday night in the region near his farm north west of Mount Barker.
Mr Slade described the storm as the worst he had seen pass through in years.
"The thunder and lightning, [it] was horrific.
"I haven't seen a lightning show like that for a while," he said.