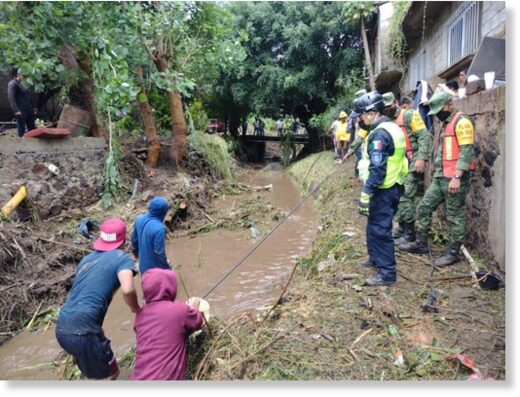 Intense rainfall in central Mexico caused rivers and streams to overflow in several municipalities of the state of Morelos on 02 September 2021.
The Morelos State Government reported floods in Tlayacapan, Ayala, Cuautla, Yautepec, Jonacatepec, Jantetelco, Yecapixtla and Tepalcingo.
Four people lost their lives and 1 person is still missing.
Over 300 houses were damaged, some severely, affecting an estimated 1,600 residents.
Sixty homes were damaged in Tlayacapan, where the 4 fatalities were reported. Thirty-one houses were damaged in Ayala, 177 in Cuautla and 36 in Yautepec. Similarly 11 homes were reported damaged in Jonacatepec, 4 in Jantetelco, 2 in Yecapixtla and 2 in Tepalcingo.