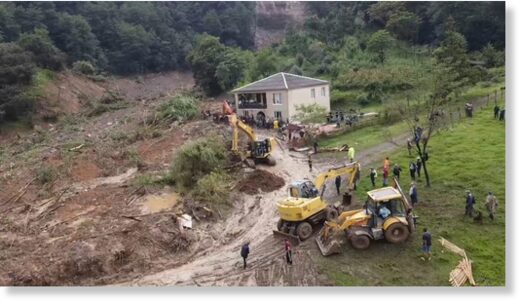 Heavy rain on 08 September caused landslides and flooding in the Guria region of Georgia. The country's Emergency Situations Management Service said dozens of people have been evacuated and 3 people have lost their lives.
Roads, bridges and other infrastructure have all been damaged, along with dozens of residential homes. The Emergency Management Service evacuated 122 people from the villages of Ozurgeti and Lanchkhuti municipality on 10 September. Around 10 homes have been completely destroyed.
According to the Ministry of Interior, 3 people have died in three separate incidents. The an elderly woman who died when a landslide destroyed her home in the village of Silauri in Ozurgeti Municipality.