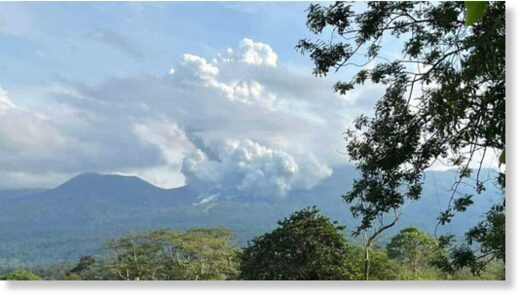 The Rincón de la Vieja volcano, in northern Costa Rica, registered yesterday a "powerful" eruption with no reported effects to people or infrastructure, one month after the last notable eruptive event, authorities reported.
"Today at 14H34 (local time, 20H34 GMT) the Rincón de la Vieja volcano has made a powerful eruption," said in a video Cyrill Müller, volcanologist of the Vulcanological and Seismological Observatory of Costa Rica (Ovsicori) of the National University (UNA).
"The plume composed of water vapor and volcanic material reached a height of 3,000 meters above crater level," he added.
This eruption was "phreatic", and occurs when there is interaction between hot magma and water, which vaporizes and increases 1,000 times its volume in seconds, producing an explosion.