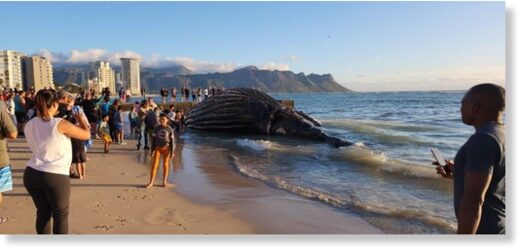 City of Cape Town (CoCT) officials are trying to remove the carcass of a 15-metre male humpback whale that washed ashore at Strand Beach on Saturday morning.
According to the City, reports of the carcass were received at around 05:00.
The City's coastal manager, Gregg Oelofse, told News24 that the whale had been dead for five days.
"Our technical team is on site, and we're waiting for the bulldozer to arrive and remove the carcass, which will then be taken to a landfill site," he added.