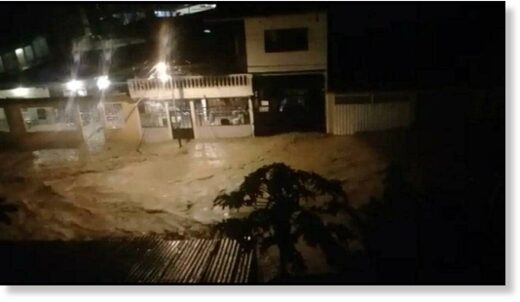 Parts of north-western Venezuela have seen severe flooding over the last few days,
with at least 5 fatalities reported and thousands of families affected.
In a statement of 10 November, the Government of Táchira State more than 1,500 families were affected across several municipalities including Junín, Bolívar, Cárdenas, San Cristóbal, Sucre, Torbes and Francisco de Miranda.
Three people lost their lives in the floods.
Flooding wreaked havoc, damaging hundreds of homes, along with roads and bridges.
The state government said the losses totalled over US $ 20 million. One of the worst hit areas was the city of Rubio in Junín municipality where the Carapo River broke its banks.