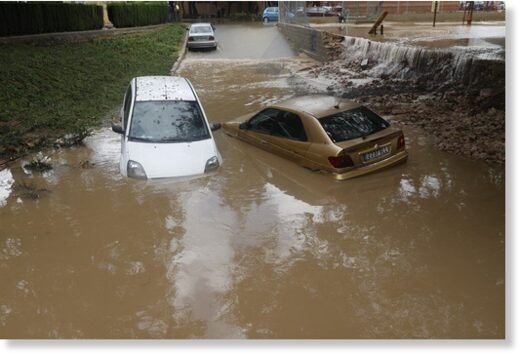 An unprecedented record-breaking storm wreaked havoc in Spain on Saturday as it shut down the Valencia airport, left thousands without power and caused significant flooding, killing one minor.
The worst-hit area so far is the region of Valencia, where some towns have begun to resemble Venice after torrential rainfall.
The weather station at the Valencia airport recorded 66.1 liters of rain per square meter in just one hour - the most intense rainfall on record for November and the third-most torrential in recorded history, according to Spanish meteorological agency AEMET.
The torrential rain is accompanied by strong winds, hail and lightning.