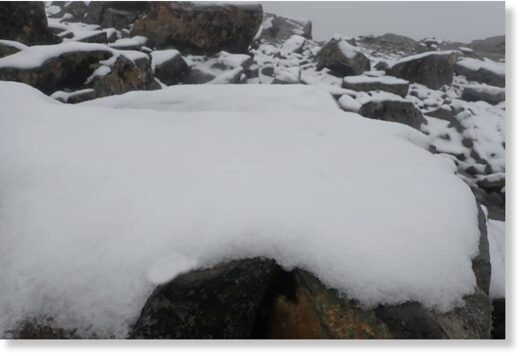 The first snow of the season has hit Scotland just weeks after summer officially ended.
Scots woke up to frost this morning and will need to dig out their warm winter gear as
snow arrived a bit earlier than usual this autumn.
The Met Office says temperatures plunged as low as -0.5C this morning in Kinbrace in the Scottish Highlands with the mercury below average as we near October.

Ben Nevis saw around 2cm of the white stuff, with reports of 5-7cm of snow landing on the Cairngorm plateau on Monday.