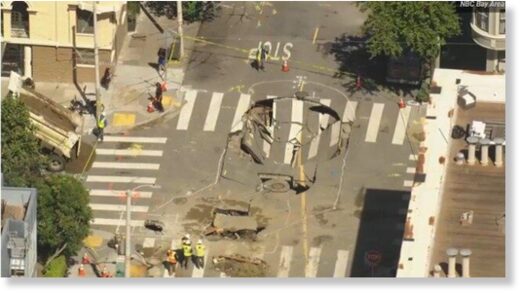 A huge sinkhole has opened up in the middle of a busy San Francisco intersection.
The asphalt streets at the intersection of Fillmore and Green Streets caved in on Monday morning after a water main broke the night before, flooding the area.
The dramatic street collapse has caused chaos in the tony neighborhood of Pacific Heights, home to ritzy mansions and dramatic views of San Francisco's landmarks.
On Sunday night just before midnight, a 16-inch water main broke near the intersection of Fillmore and Union Streets, just one block from where the sinkhole would later emerge.