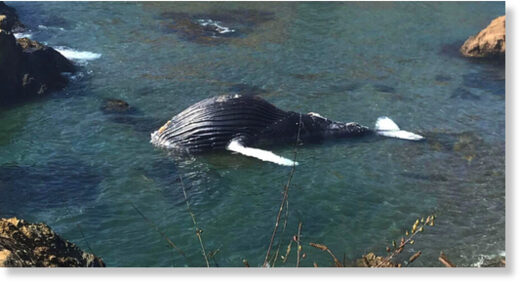 For the third time this year, a dead whale has washed up on the Mendocino County coast.
Yesterday morning, a deceased humpback whale was discovered in the waters off of Fort Bragg.
Elaine Tavelli, a resident of Fort Bragg, was on the coastal trail when down below she noticed the carcass of what clearly is a humpback whale.
Tavelli told us she was biking along the Fort Bragg coastal trail when she saw others pointing towards the animal. Two rangers passed by her and also confirmed the animal to be a humpback whale.
We are choosing to withhold the exact location to mitigate onlookers as marine biologists and researchers determine the next steps with the whale.