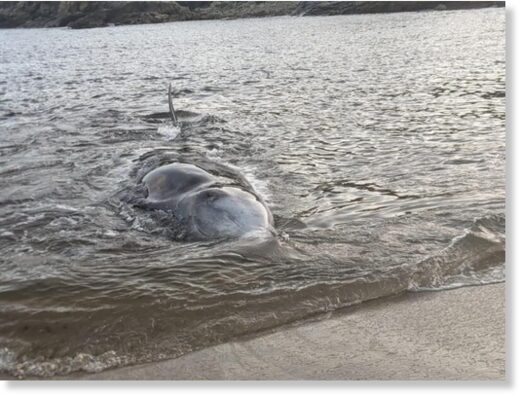 There has been a high number of stranded cetaceans in the last few weeks
There has been a recent spate of strandings reported to the Irish Whale and Dolphin Group (IWDG), including two in Donegal.
On December 27 alone, six animals were reported with three of these being live strandings.
A spokesperson for IWDG said: "A very emaciated Cuvier's beaked whale live stranded on Dooey Beach in Downings.
"IWDG Donegal local group were mobilised, although the animal died shortly after live stranding."
One common dolphin was reported live stranded from Galway with serious injuries. The dolphin died within 20 minutes of IWDG arriving to the seen.