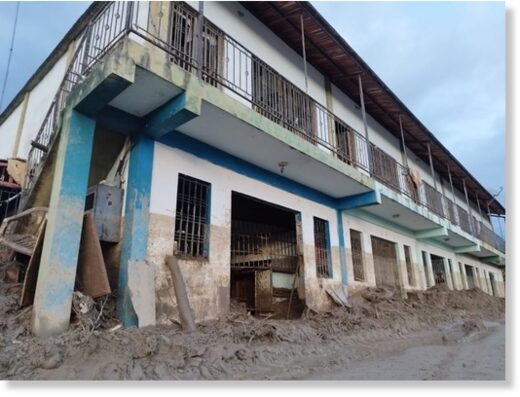 More heavy rain, landslides and floods have caused damage and fatalities in northern Venezuela. According to government figures,
almost 100 people have now lost their lives as a result of heavy rains in the country over the last few months.
Táchira State, Venezuela
The state government of Táchira in Venezuela reported heavy rain from around 11 November 2022.
Táchira Civil Protection reported 49 mm of rain in 2 hours.
One person died in floods in Uribante Municipality. Flooding and landslides caused damages in the municipalities of San Cristóbal, Andrés Bello and Cárdenas. Over 400 families were left isolated in Monte Carmelo in Andrés Bello municipality.
Mérida State, Venezuela