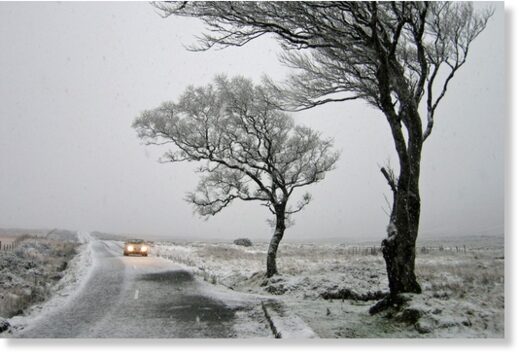 According to Irish Meteorological Service's monthly report (issued May 5, 2021), Ireland just suffered a historically cold month of April.
Dominating high-pressure systems set up to the west or northwest of Ireland, reads the
report
, which brought brutal polar air masses over the country, leading to below average temperatures.
The cold was intense.
Across the country, ALL weather stations logged a mean air temperatures that was either at or below their Long-Term Average (LTA) for the month; in fact, only one station matched their LTA - see Newport in the chart below: