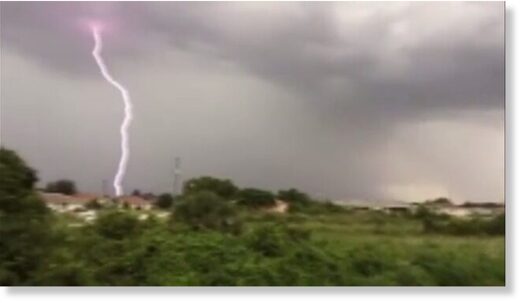 A lightning strike leaves one person with moderate injuries and others with minor injuries after being hit by the bolt on Clam Pass beach.
Witnesses say the lightning strike happened around 6 p.m. on Monday. First responders arrived at the Clam Pass State Park in Naples for the call.
A worker at a nearby hotel said he was carrying a chair cushion to keep him from getting wet from the incoming storm when the bolt hit so close to him his hat fell off and he hit the sand.
Monday's lightning strike makes three separate incidents of people getting hit by lightning in the past ten days.