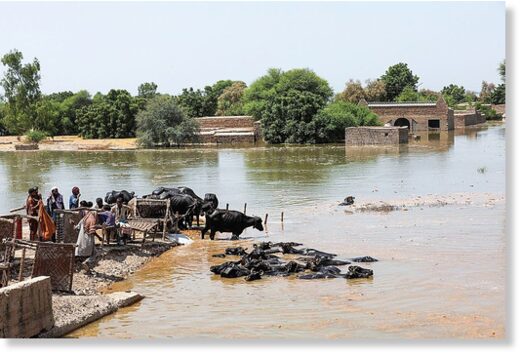 Highlighting their concerns over incidents of animal cruelty and absence of any state initiatives for animal welfare in decades, speakers at a seminar held on Wednesday shared that animals suffered a lot more than humans in this year's devastating floods and much of their ordeal still remained undocumented.
The event — Floods 2022 and Animal Welfare in Pakistan — was jointly organised by the provincial livestock and fisheries department and Brooke Pakistan, an international non-profit organisation working since 1991 for the welfare of equine animals belonging to the poor.
Citing official and international data, the speakers stated that the loss of livestock alone had been estimated to be over 1.1 million in the devastating floods, which had the greatest impact on Balochistan, Khyber Pakhtunkhwa and Sindh.