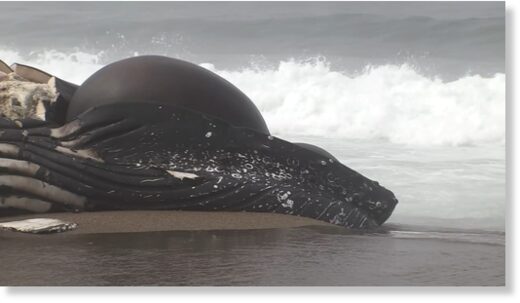 The body of a 35-foot long female Humpback whale remains in the surf in a remote section of Ten Mile Beach in Point Reyes.
The whale washed ashore Friday between the southern parking lot and the Point Reyes Lighthouse.
When a whale washes ashore, we humans tend to wonder, or even assume, that somehow, we might be to blame. Was the cause environmental? A ship strike? A loose piece of fisherman's netting?