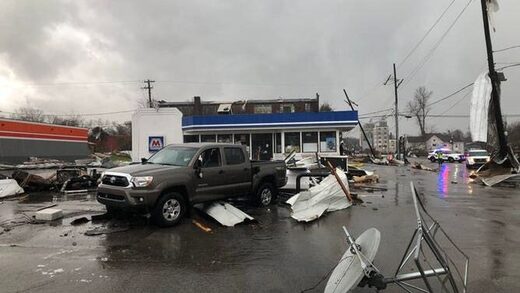 The first storm system of 2022 produced severe storms and flooding rains from Arkansas to the Mid-Atlantic, ahead of a major cool down that will remind residents in the eastern half of the nation that the country is in the heart of winter.
Some of the areas that were hardest hit included northern Alabama, Tennessee and southern Kentucky where wind damage and flooding were reported. At least three tornadoes have been confirmed in Kentucky as of Sunday morning.
The National Weather Service in Paducah, Kentucky, said a survey team has found damage consistent with an EF-2 tornado in Hopkinsville. While the survey will continue, preliminary information showed winds were near 115 mph with a part of about 125 yards.