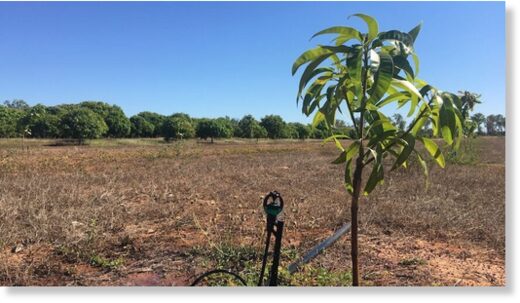 A 34-year-old man has died overnight in hospital after being struck by lightning earlier last week, while working on a mango farm in Berry Springs.
NT WorkSafe said in statement "preliminary findings indicate three men were working from the back of a trailer being towed by a tractor on a mango farm when lightning struck a nearby tree."

"It appears the lightning has arced from the tree towards the trailer, injuring three workers."

The trio was taken to hospital.

Germenino De Deus, 34, was admitted to the intensive care unit at Royal Darwin Hospital and on Saturday died from his injuries.