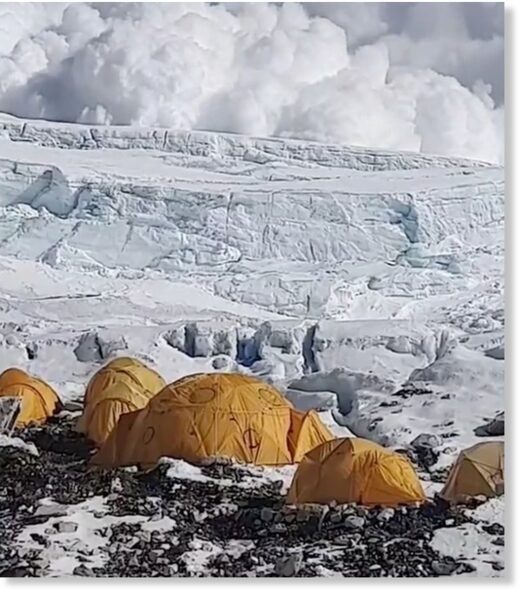 Frightening footage captures the moment an avalanche narrowly misses a group of visitors on Mount Everest as it crashed down and headed right towards them.
The dramatic video shows how part of the trail on the Himalayan peak collapsed, creating a snow slide headed straight towards the group of tourists.
The group were setting up camp when they narrowly escaped being buried by the avalanche in Nepal on June 1.
Footage shows the massive cloud of ice tumbling down the white mountain before it luckily slowed after hitting rocky parts.
No one was hurt in the incident. The group inspected the area for safety after the avalanche.