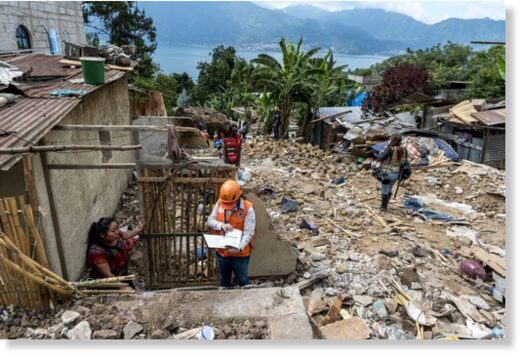 At least 4 people have died after a landslide struck in Sololá Department in the west of Guatemala.
Guatemala's disaster agency CONRED said that the landslide struck in the village of San Marcos La Laguna late on 06 October. Days of heavy rain had destabilised the ground on slopes surrounding the village, triggering a landslide that pushed a boulder measuring 3 metres by 5 metres onto houses below.
At least 8 houses were completely destroyed and a further 44 were damaged or considered at risk. CONRED said that 10 people were injured and a total of 60 people affected, with 263 considered at risk.
Heavy rain in the country has also caused some flooding, although no fatalities were reported. Floods severely damage roads in Taxisco, Santa Rosa Department, and swamped streets of Mazatenango in Suchitepéquez Department.