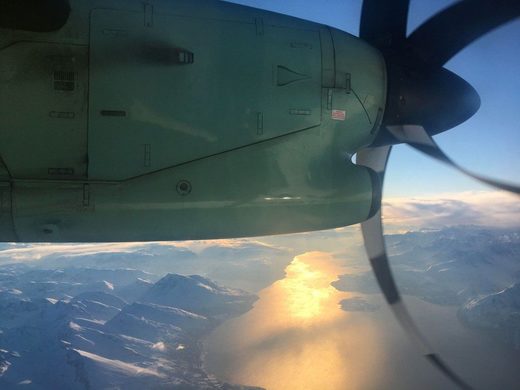 Extremely low pressure brought down air traffic over northern Norway
Airline company Widerøe has in its almost 90 year history never experienced this kind of weather
.
The past months have seen extraordinarily rough weather along the north Norwegian coast. Early this week came another extreme. The air pressure dropped to a level not seen in several decades.
According to the Norwegian meteorological institute, the air pressure across major parts of the region was below 940 hectopascal, a level that makes flying unsafe.
The Widerøe company that serves most of the regional routes put almost its whole aircraft fleet on the ground.