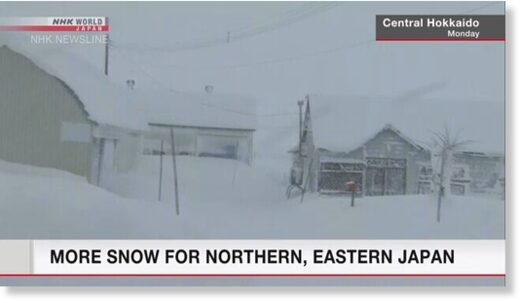 Snowstorms are hitting parts of Japan's northern prefecture of Hokkaido.
Japanese weather officials say a strong winter weather pattern is bringing snow to the Sea of Japan coast in northern and eastern Japan.
Nearly 20 centimeters of snow fell in Teshio, Hokkaido, over 6 hours on Monday morning.
By 9 a.m., more than 80 centimeters of snow had accumulated in Rumoi, also in Hokkaido, and over 60 centimeters in Yonezawa, Yamagata Prefecture.