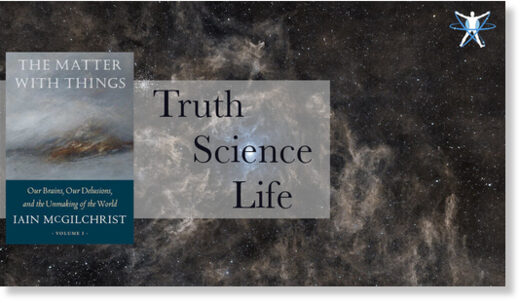 Today on MindMatters we discuss three chapters from Iain McGilchrist's magnum opus,
The Matter with Things
. What is truth? What is science's role in discovering it? And what does a proper science of life look like? Join us as we plumb the depths of McGilchrist's bold vision on some of life's biggest questions.
Further sources:
Running Time:
01:25:25
Download:
MP3
— 164 MB