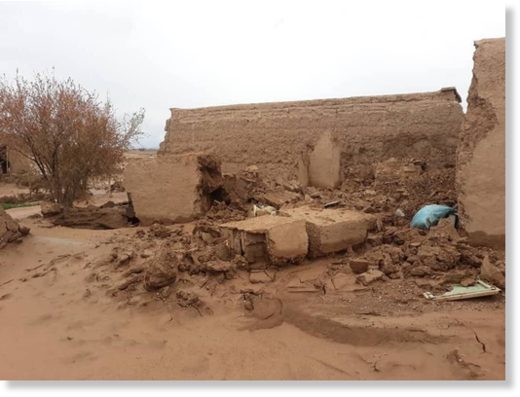 Disaster management authorities in Afghanistan report that flash flooding across the country has left at least 11 people dead and 15 injured.
Afghanistan Natural Disaster Management Authority (ANDMA) said on 31 March that 11 people had died in flash flooding across the country. Fifteen people were injured, around 288 houses destroyed, 400 damaged, and about 500 hectares of land damaged.
ANDMA reported they had distributed relief supplies to flood-hit areas of Takhar province (79 families) on 28 March and Shindand district in Herat Province (219 families) on 30 March. Local media reported damage to power supply infrastructure in Salang district, Parwan province.