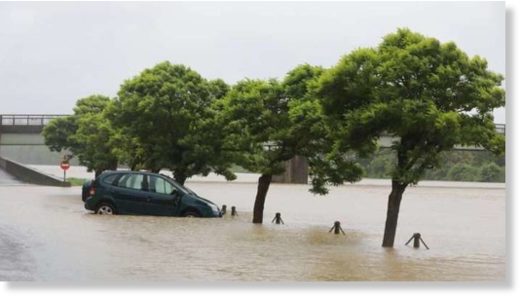 More than 130mm of rain fell in 36 hours in parts of southwest France, causing flooding in Gironde and Landes departments.
Meteo France said Retjons and Belin-Béliet, both in Landes, recorded 136 mm of rain in 36 hours to 11 May.
In Tarn Department, La Vintrou recorded 261 mm during the same period.
In Girone, 46 people were rescued by firefighters following rising waters. No injuries or fatalities were reported. Firefighters carried out more than 500 interventions during the severe weather, mainly for flooded homes and cellars
. Around 90 roads have been flooded, 21 of which are still closed.