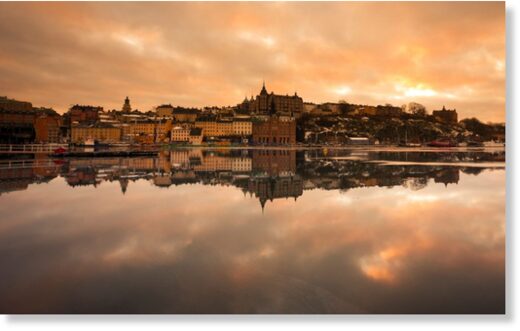 The MSM doesn't consider record-COLD newsworthy — it runs against their AGW agenda after all, and so needs burying AT ALL COSTS.
July is usually a toasty month in the Scandinavian nation of Sweden. However, as has been the case in its Nordic neighbor
Norway
, the summer of 2020 has been "significantly colder than normal ... with record-breaking cold temperatures" registered up-and-down the country, reports
thelocal.se
.
Northern Sweden has not had a July this chilly since 2015, reports
Swedish public radio
. While most of southern and central Sweden hasn't suffered a colder July since 2004.
"We have simply not had a favorable flow for hot air to find its way up from the continent," explains SMH meteorologist Carolin Wahlberg. "It has been the low pressures that have controlled the weather, which has also given us cooler and more unstable weather."
In addition, and even chillier still,
historic July cold
has been registered in the towns of
Mora
,
Sveg
and
Storlien
. According to weather institute
Storm
, and as reported by Swedish newspaper
Expressen
, these towns are on for their coldest July's since
1962
.