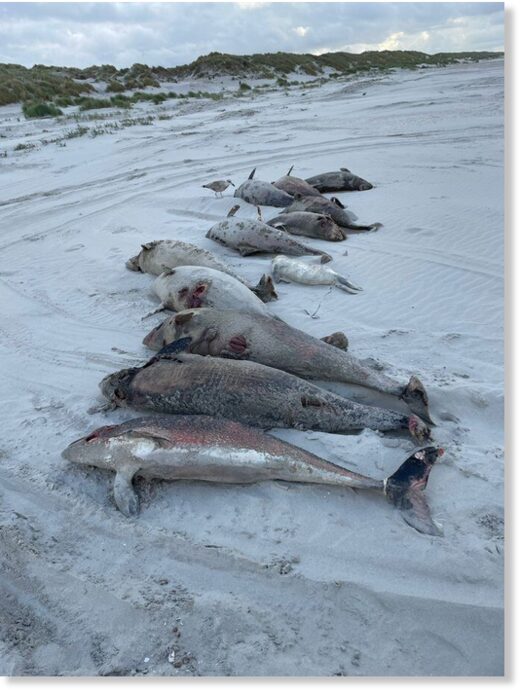 Dozens of dead adult porpoises have washed ashore since Thursday on the Wadden Islands, SOS Dolphin reported. An epidemic could be at hand, according to Omroep Fryslan.
Volunteers from the animal rescue have one day to gather all reports and remove the animals from the beach.
The porpoises have been washing ashore on the beaches on the north side of the islands of Vlieland, Ameland, Terschelling and Schmiermonnikoog. Almost all of the porpoises were in a state of decomposition, according to the Dutch governmental organization for forestry.
The recent north wind is responsible for driving the dead animals to the shore more quickly,
but the number of stranded porpoises found within a short period of time is unprecedented, SOS Dolphin said.