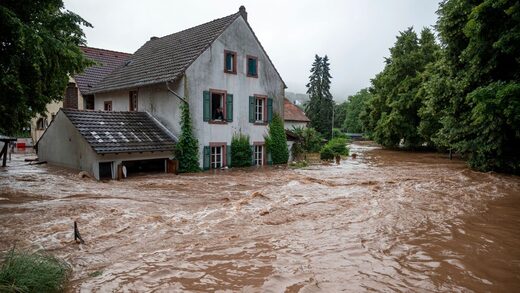 Four people have died and more than 30 are missing following the collapse of several homes after heavy rain triggered severe flooding in western Germany, police said.
The deaths were reported in the Ahrweiler district, which is a wine-growing region on the Ahr river that flows into the Rhine.
The properties collapsed last night in the German state of Rhineland-Palatinate, broadcaster SWR said.
Around 25 more houses are in danger of collapsing in the district of Schuld bei Adenau in the hilly Eiffel region, it added.
The report described the situation in the rural district of Eifelkreis Bitburg-Prum as "extremely dangerous".